By The KTB Team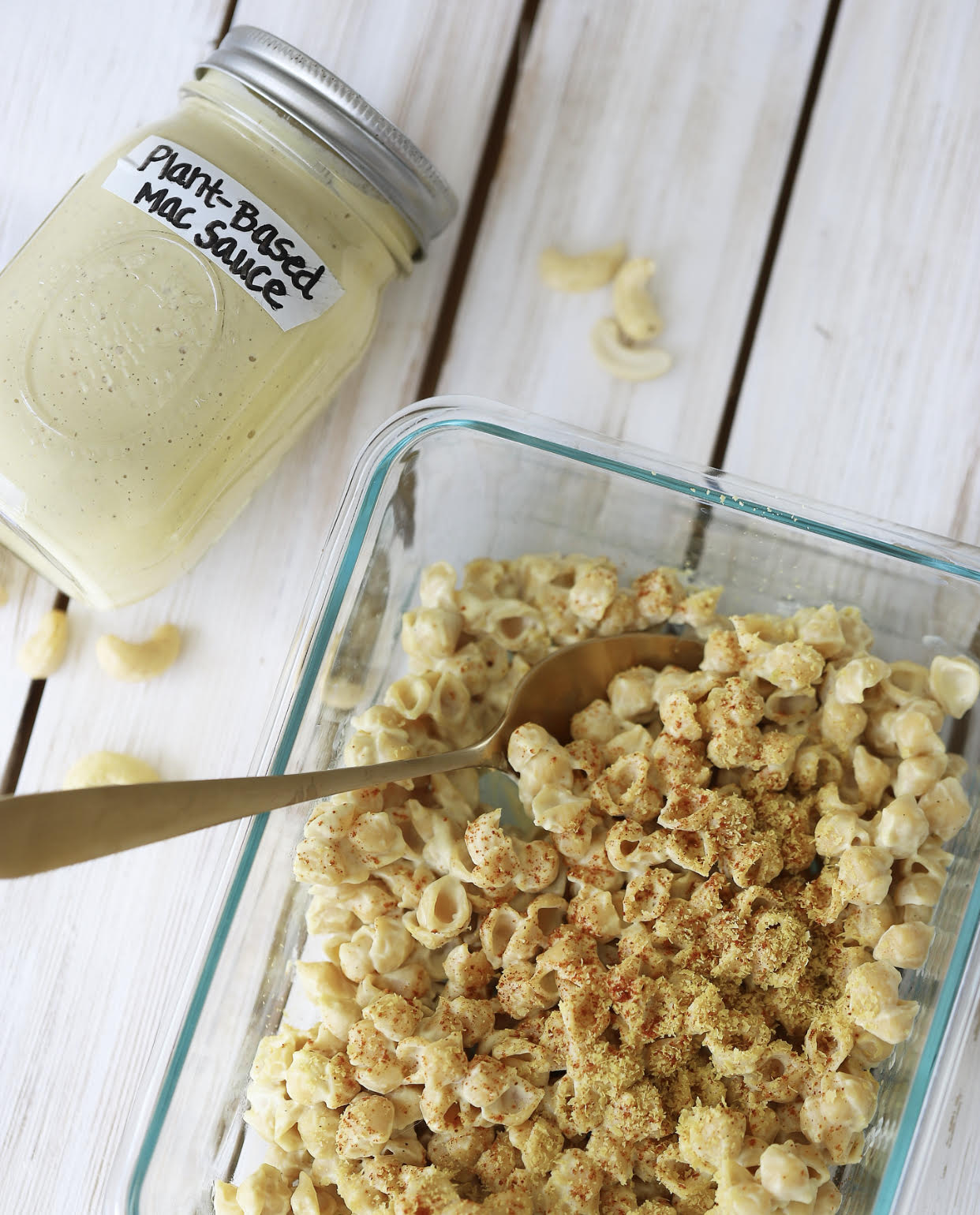 A healthier take on the classic (and comforting) kid-approved dish. We teamed up with Nikki Elisheva of My Sweet Belly to share her recipe for vegan mac and cheese. "Chickpea pasta is so nutrient-dense and is especially healthy for your brain, and the vegan cheese sauce is a cashew base, so expect to get fuller faster. The nutritional yeast gives a healthy dose of vitamin B12, and the turmeric in the sauce has wonderful anti-inflammatory effects."
"If you're worried about this dish being too high-carb, replace the chickpea pasta with kelp noodles or spaghetti squash noodles. You can also add a serving of ground flax seeds to the sauce or pasta for additional fiber. This will help your body break down the pasta more easily," Nikki shares. Learn the full ingredients and step-by-step instructions below.
@mysweetbelly
Feel-Good Plant-Based Mac and Cheese
DIETARY INFO:
Vegan/Gluten-Free
PREP TIME:
30 mins (not including overnight cashew soak)
INGREDIENTS:
1 box chickpea pasta (or your
choice pasta)
1.5 cups cashews (soaked in water overnight)
3 tablespoons freshly squeezed
lemon juice
3/4 cup water
1/4 cup nutritional yeast
1 1/2 teaspoons Himalayan pink
salt
1/2 large garlic clove
1/2 teaspoon dijon mustard
1/2 teaspoon chili flakes
1/4 teaspoon turmeric powder
Pinch of black pepper
Pinch of cayenne pepper
INSTRUCTIONS:
1. Make your pasta according to box
directions.
2. Drain the soaked cashews and add
them to a blender.
3. Add the remaining ingredients to the
blender and blend until smooth.
4. Drain pasta and mix together with
the mac sauce.