By The KTB Team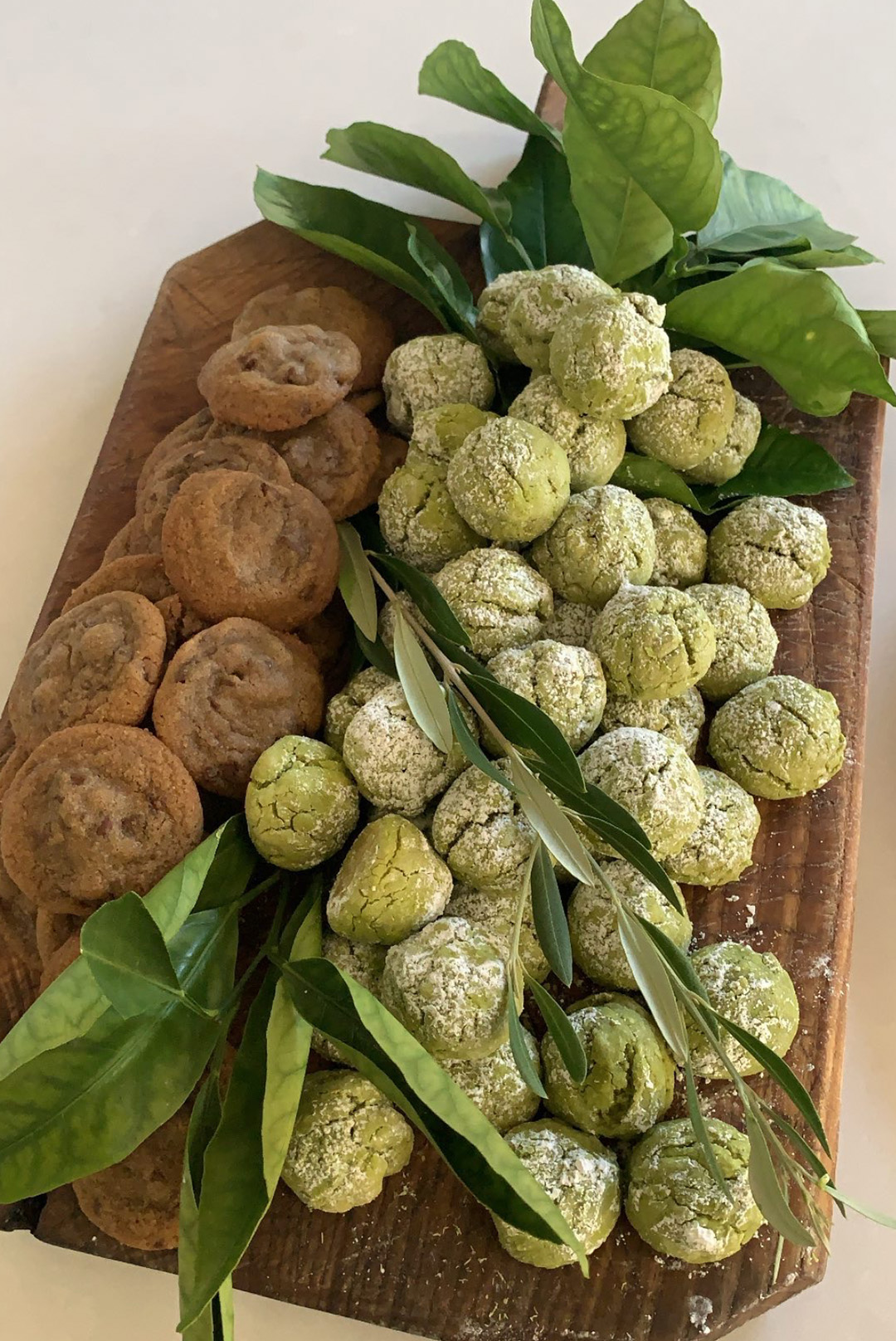 From her famous latte to yummy green tea-flavored pancakes—matcha is most definitely a key ingredient at Kourt's house. Today, we're adding to the list with a delicious recipe inspired by the ones you'll nearly always find in her cookie jar. The little matcha bites make for a great dessert when you have guests over or a midday pick-me-up.
Learn the step-by-step instructions on how to make our latest matcha treat below.
Matcha Cookies
RECIPE TYPE:
Dessert/Snack
DIETARY INFO:
Vegan, Dairy-Free
SERVING SIZE:
15-20 cookies
INSTRUCTIONS:
1. Mix butter, brown sugar, and
vanilla extract together until smooth.
2. Then add all other dry ingredients
together and whisk in the butter,
almond milk, and maple syrup mixture.
3. Once the dough is formed, scoop
preferred size (we recommend 1-1 1/2
inch balls), then roll each ball
lightly in powdered sugar.
4. Place on a baking sheet and
bake at 375° F for 8-10 minutes.
5. After the cookies cool, sprinkle
additional powdered sugar on top
and enjoy!