If for one second you thought, whew, these past few weeks have been a lot to process, we're with you. But we are far from done learning, processing, growing, fighting, and showing up. Burnout may be real, but the momentum doesn't have to die down. The new normal is newfound, daily consciousness. We gathered some more of our favorite Black-owned businesses for your retail therapy and overall well-being during the revolution. Because it shouldn't be a one-time thing. Put these bad-ass brands in your regular rotation.
Style



NNOfficiel Vintage
PRICE: RANGES
CHRISTIAN DIOR BOOTIES
For super rare, chic designer pieces and sexy Y2K favorites, NNOfficiel Vintage is T's go-to for vintage. When you're looking for a powerful, edgy statement, invest here.
Neon Cowboys
PRICE: $34
BLACK LIVES MATTER GLOW MASK
Masks might be here to stay. Neon Cowboysmakes quirky-chic light-up goods and novelty items, sure. But they also make masks that don't require you to sacrifice quality style while getting full protection—and 100% of the mask proceeds go to Grassroots Law Project. Triple win.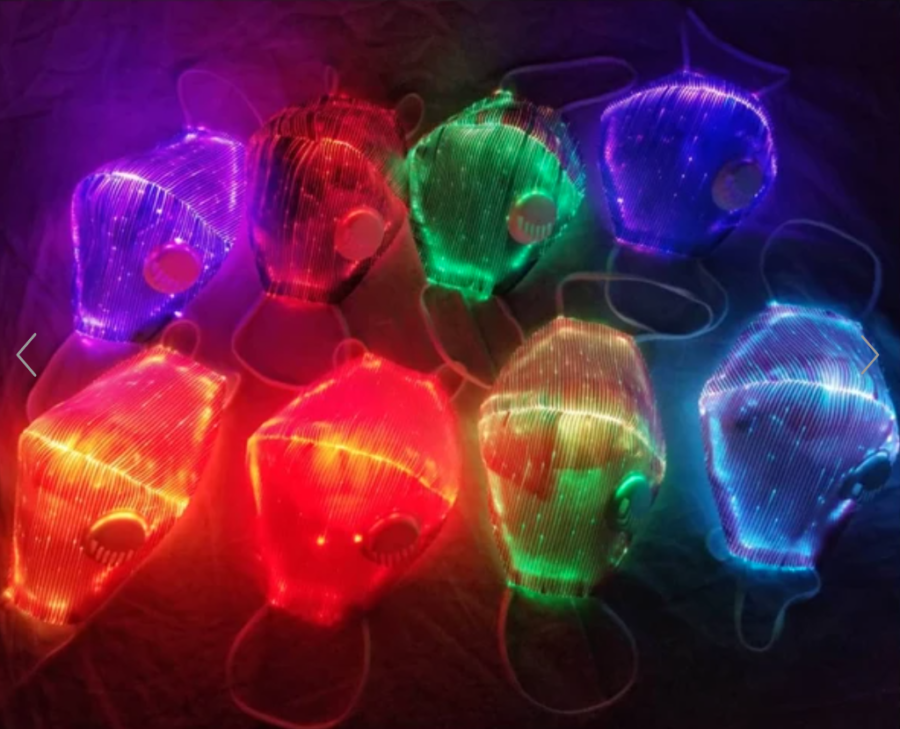 Fe Noel
PRICE: $168
ROSE LINEN WRAP TOP
Since this year has most of us planning our next five vacations, stock up on your favorite new travels fits at Fe Noel, a self-named shop inspired by Fe's love of bold prints, pops of color, and vintage glamour.


Brother Vellies
PRICE: $495
BIKE SHOES IN GRAPEFRUIT
Luxury, handmade, artisan accessories, with depth and purpose. That's how we'd define Brother Vellies, a Brooklyn-based shop founded on the premise of preserving and honoring traditional African design practices. But do yourself a favor and have a look—they've got everything from high-fashion boutique shoes and accessories to Bodega and home goods.
Shop the landing image: Brother Vellies Tabby Mules ($655)


Wellness and Food


VGN AF
PRICE: $49
IMMORTALITY VITAMINS
VGN AF makes plant-based wellnessrelatable, unintimidating, and honestly, pretty hot. Shop a healthy selection of supplements and even nutrient-packed exotic fruits on their site and get inspired to make some changes.
SHOP NOW


Say Cheese
PRICE: $30
THE URBAN FORAGER
Angelinos, take a trip to Silver Lake to take your entertaining to the next level at Say Cheese. One half is a gourmet shop, and the other half is a cute little deli where you can enjoy their ingredients in an artisan salad or sandwich. Also, just try asking the sweet owner for a cheese sample. You'll be met with a huge grin and tons of tastes. You can ready about him in The Urban Forager, available in their shop and online.


Divine Dips
PRICE: RANGES
VEGAN ICE CREAM
For those not indulging in dairy, Divine Dipsin DTLA is a mom-and-pop-style classic vegan ice cream shop to satisfy your cravings without the guilt, or, ehem, other side effects. Get a cone or take a pint (or five) to go. They have all the classic flavours (best, in our humble opinion), and are super transparent about their natural ingredients.


Gilded
PRICE: $88
MARBLE DRY BRUSH
After you've indulged to your heart's content, keep yourself flowing with a sleek dry brush from Gilded. Each marbled brush is handmade and built to last, and will make your bathtime rituals next-level luxe.
Anser
PRICE: $30
BEAUTY FORMULA
Tia Mowry is a household name that might evoke some serious nostalgia for some, but now she's in the world of wellness. Anser is her line of supplements for everything from your beauty routine to your whole family's health.
Beauty
Urban Hydration
PRICE: $10
CASTOR & SHEA PEEL-OFF MASK
Natural body care products for the whole family, like aloe gel moisturizer, honey hair cream, and castor face masks, are what put Urban Hydration on our radar. And, they give back with every single purchase made. Shop for a cause, you know you want to.
Oyin Handmade
PRICE: $14
WHIPPED PUDDING DEEP MOISTURE MASK
Oyin Handmade products are created for textured hair and centered around natural ingredients. "Oyin" is the Yoruba word for honey, which is a natural antiseptic, moisturizer, protector, and all-around beauty hero ingredient. You'll find it in most of their products, so do your hair a favor and try it out, honey.


Yubi
PRICE: $28
ORIGINAL YUBI APPLICATOR
For those with makeup skills, Yubi Beautyapplicators will level-up your process. Buff, blend, polish, and brush all in one convenient package that will smooth over anything you're not in the mood to show off.


Uoma
PRICE: $25
STAY WOKE CONCEALER
Uoma means beautiful, and beauty is what it spreads. It's a 100% cruelty-free cosmetics line for the full rich spectrum, so your shade surely won't be missed. We love the Stay Woke Concealer.
Foxie
PRICE: $40
WATERMELON GREEN TEA MASK
Another cute cruelty-free and vegan line,
Foxie Cosmetics
has everything from cleansers to masks to bath bombs and setting spray, to give you a taste of the full
range
. Because we deserve an at-home spa night.