By Talisa Richards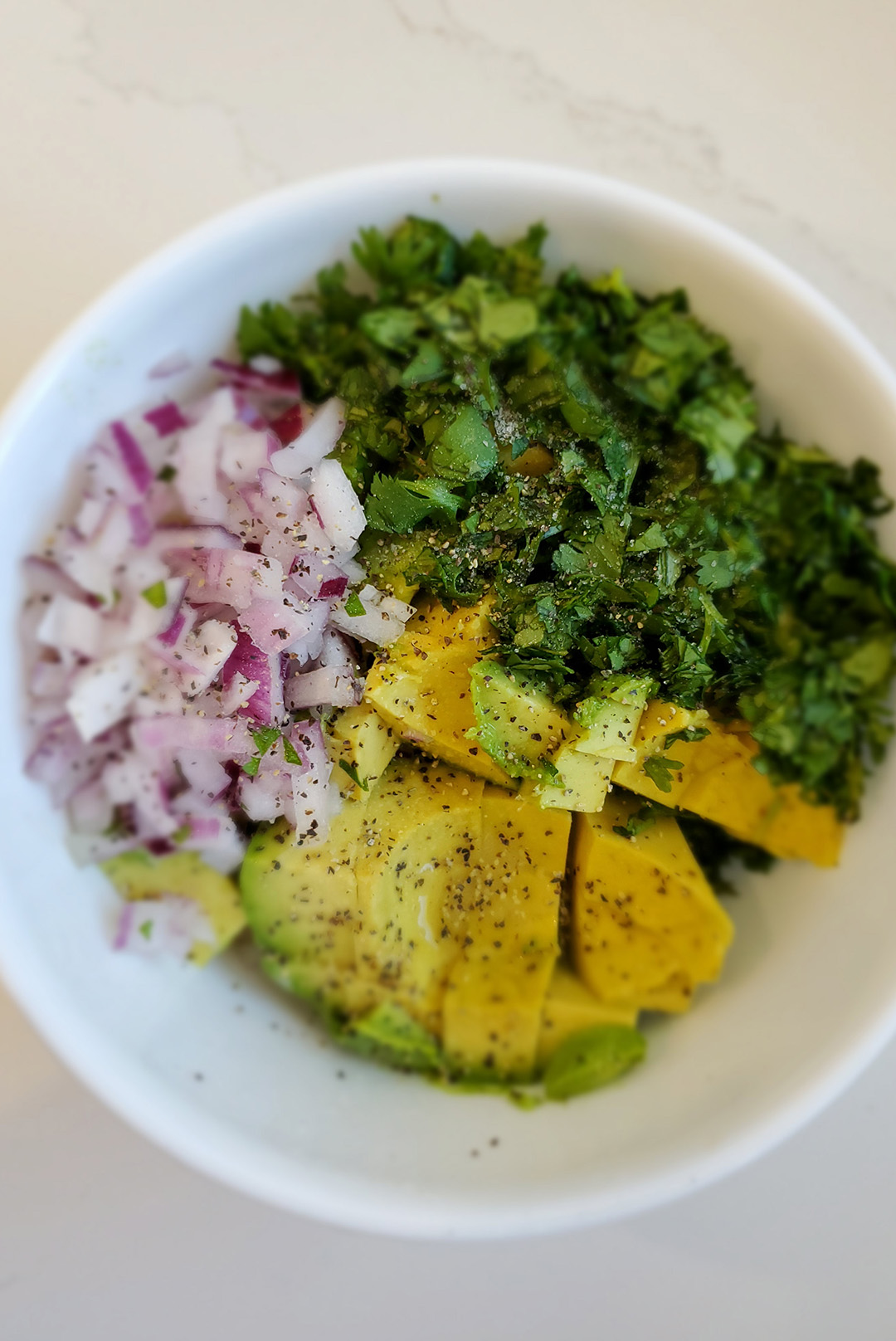 Looking for a simple guacamole recipe? I make a specific one that I end up taking to literally every party, and today I'm sharing the foolproof steps. I make this at least once a week and double the recipe so it lasts in the fridge for a day or two. I eat it with chips or sliced cucumber, on top of chicken, salmon, and omelets, and even on bread as avocado toast. It's so easy and always a hit at my house. As with everything that makes it into my kitchen rotation, simplicity is key. Learn the ingredients and instructions below.
Easy 4-Ingredient Guacamole Recipe
DIETARY INFO:
Gluten-Free/Keto
COOK TIME:
2 min to mix and flavour
INGREDIENTS:
2 avocados, mashed
Juice from 1 lemon
1/4 red onion, chopped
1/4 cup cilantro, chopped
Salt and pepper to taste
INSTRUCTIONS:
1) Mix all ingredients in a bowl and add salt and
pepper to taste.
2) Add it to anything and everything.