By Isabella Choi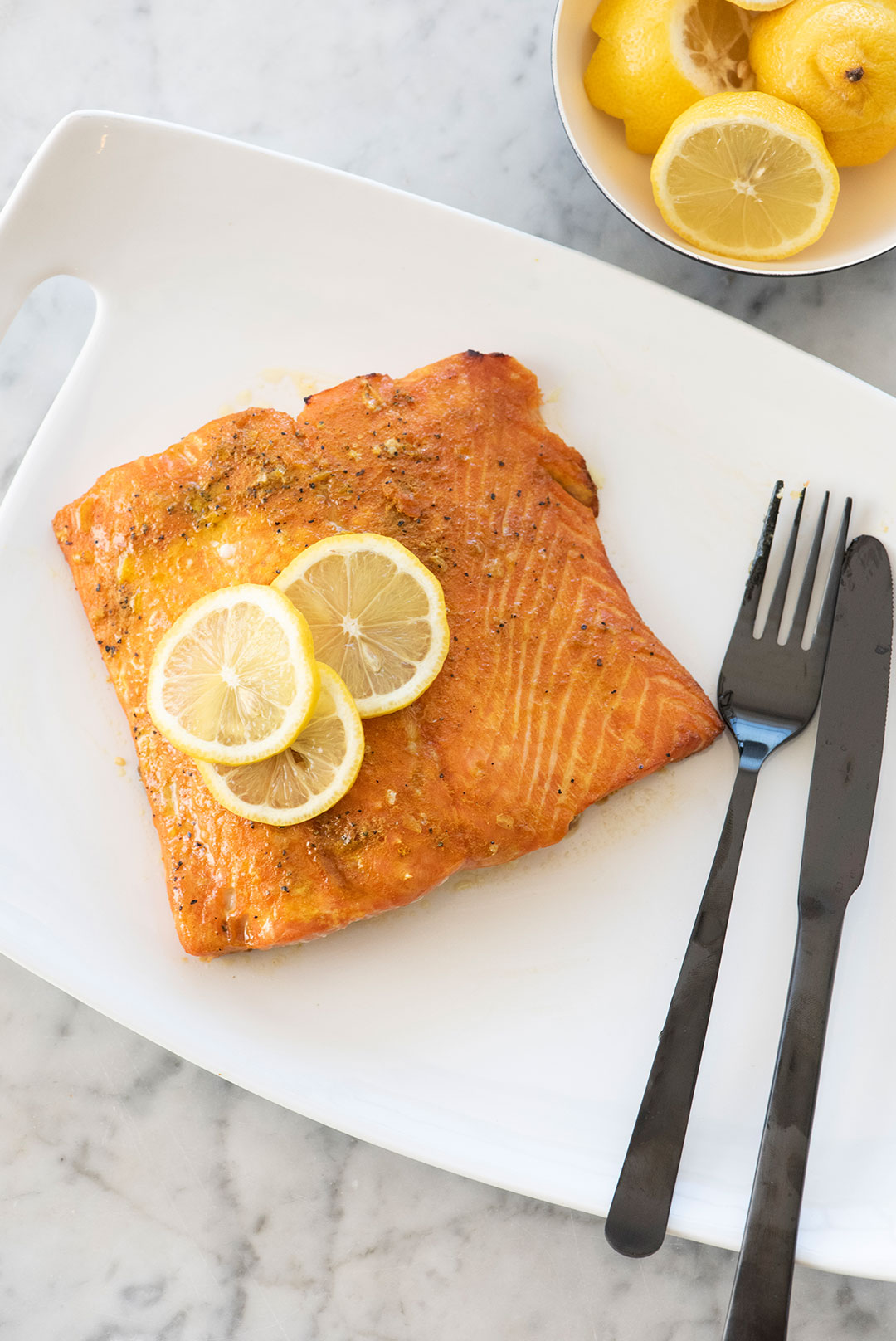 Most of us KTB team members love a good salmon dish, and this one may be an all-time favorite. As you know, salmon is rich in omega-3 fatty acids and is loaded with other nutritious vitamins and minerals. It's a great source of protein and a healthy alternative to meat or poultry. We always try to buy wild when we can because it's likely to have fewer contaminants and carcinogenic toxins than farm-raised salmon. Turmeric has a wealth of mind, body, and beauty benefits. This manuka glazed variation is simplicity at its finest and only takes 38 minutes to create a clean and filling dish.
Follow the simple steps below for a truly sweet and unique take on the seafood staple.
Brody Levinsky
Manuka Glazed Turmeric Salmon
RECIPE TYPE:
Lunch or Dinner
SERVING SIZE:
3-5 servings
INGREDIENTS:
1.5-2 pounds raw salmon
1 teaspoon pink salt
1/2 teaspoon pepper
2 teaspoons turmeric
1.5 tablespoons manuka honey
2 tablespoons extra virgin olive oil
Juice from 1 large lemon
INSTRUCTIONS:
1. Preheat oven to 350° F.
2. Place the salmon in a glass baking dish and season
with salt, pepper, and turmeric.
3. Drizzle the manuka honey over the seasoned fish.
Try to evenly spread
it with a spoon. It will gradually heat up and become
easier to spread
evenly over the fish.
4. Drizzle the fish with olive oil.
5. Squeeze the lemon juice over the fish.
6. Bake salmon, uncovered, for 30 minutes, then broil
for 5 minutes.
7. Perfection every time. Enjoy.